Any good pressure washing services near me? With so many responsibilities, you already perhaps delegated some of the chores to your local professionals. What about pressure washing? Your house may become a breeding ground for mold, mildew, and green algae. It may be hazardous to your family's health as well as drawing unwanted attention from your neighbors & HOA. 
Pressure washing is an effective way to improve the appearance of your property, from removing dirt and grime from siding and decks. It can also help protect your home or business by preventing mold, mildew, and other contaminants that can cause damage over time. With so many pressure washing services available near me, it can be challenging to pick the right service. In this article, we'll discuss the benefits of pressure washing as well as tips on choosing a professional service that will get the job done right.
Some of the benefits of pressure washing service could be such;
Make your property look attractive and increase the value
Extend the life of your building
Create a healthier Environment
Save time and money by using professional
No upkeep is needed for your own pressure washer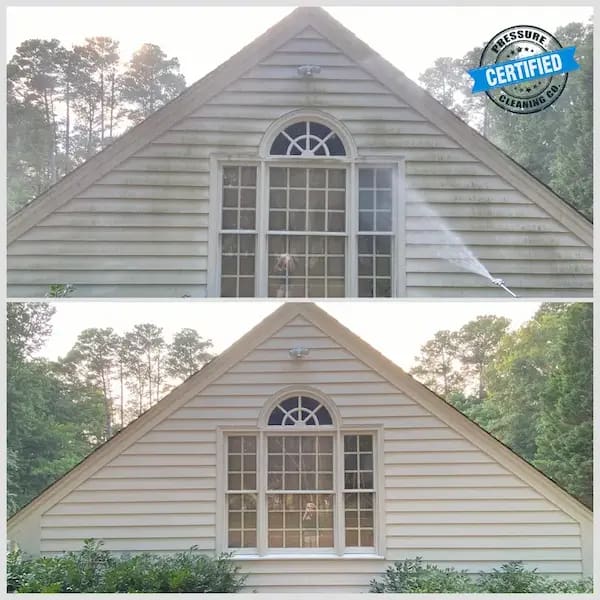 What are some of the things to consider when choosing a pressure washing service?
Here are some things you may want to consider;
Level of expertise & knowledge
Are they insured (Liability)?
How is their pressure washing equipment?
Do they get recommended by their clients?
Is their rate transparent and reasonable?
The Bottom Line
Check their reviews from credible sources (Google review, Yelp & etc..)
Don't be afraid to ask questions, such as what method they will use and if they are insured with general liability. 
Qualified experts usually deliver a thorough and immaculate cleaning. We are your reliable services provider in Greensboro and Piedmont Triad area. We will ensure no damage to your property in the process and that you won't face any fines for not taking care of it. Our services are affordable and available any time you need them.