5 Star Top Rated
Window Cleaning &
Pressure Washing Services Greensboro NC
5 Stars
Top Rated Pressure Washing Services in Greensboro NC
Revitalize Your Property's Appearance with Our Professional
Window Cleaning & Pressure Washing Services in Greensboro, NC
Call to Book My Free Estimate
5 Stars Top Rated
Pressure Washing Services in Greensboro NC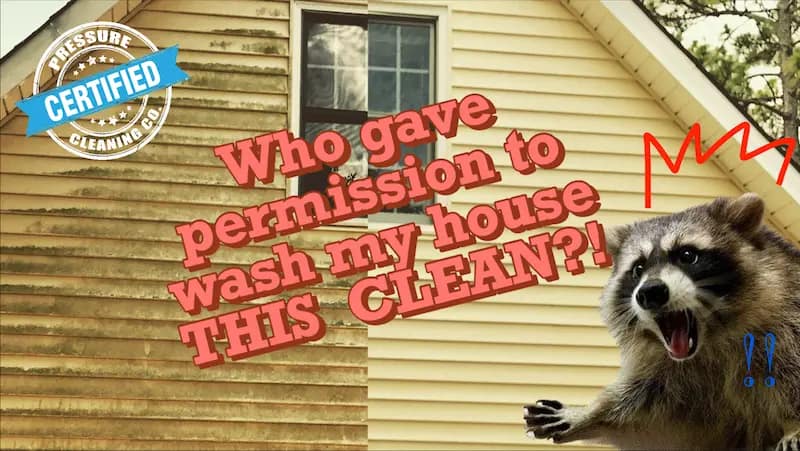 Say Goodbye to Grime and Hello to a Sparkling Clean Home!
Get Your Property Pressure Washed by Certified.
When you choose Certified Pressure Cleaning Co for pressure washing services in Greensboro, you're investing in the best for your property. We are the #1 Rated pressure washing company and you will be happy with our superior quality at a fair price. We will also provide you with first-class service and a friendly smile.
What our customers say about us
W.L.
High Poin NC
Certified Pressure Cleaning did a fantastic job on our house. Our home looks new! Jason and Christy are easy to work with- great communication, excelent value, and punctual. We definitely recommend Certified Pressure Cleaning!
Eric W.
North Carolina
Awesome! They we're so professional, their quality of work was fantastic! They were on time and did everything at a fair price. Thanks again you guys, we are definitely going to call you guys back in the future!
Jason did a wonderful job pressure washing our porch. He was professional and so Respectful and we so appreciate the great job he did! He and Christie are both so caring and nice.
Jenn B.
Jamestown NC
I highly recommend this company! Jason arrived early, was in a clearly marked uniform, and was professional the entire time that he was here. He pressure washed my house, driveway, front porch, screened in porch, and cleaned the inside and outside of all of my windows. His attention to detail is unparalleled, his work ethic is beyond compare, and his prices are excellent. He did a fantastic job and I will use his services again and again.
Heather G.
Fayetteville NC
Very reliable, careful and conscientious workers! I can see out my windows again. No more blue film on them! Great job. Jason cleaned the mildew off of the front side of my house as well and it looks like new! I am a satisfied customer!
We will come out to your property and give you a free estimate!
Annual repeat customers get upto 30% off!